Get Involved
Become A Foster
Fostering
Fur Babies Rescue handles over 100 cats and dogs each year. Most of these animals spend part of their lives in loving foster homes provided by the community. If you are interested in becoming a foster home and are over the age of 21, please read the following information. To apply to become a foster home, please complete and submit our online foster application.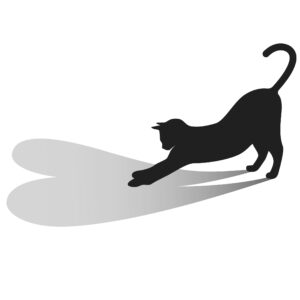 Foster Process & Policies
Responsibilities
• Provide safe, clean, warm, indoor housing and care for cat or dogs. Foster animals are to be kept INDOORS at all times.
• Provide clean bedding (blankets, towels, etc.) and toys. Toys can be simple or elaborate, depending on you and your fosters.
• Provide high-quality food and litter, considered a donation. You may keep receipts for tax purposes.
• Be responsible for scheduling and honoring appointments at the shelter for vaccinations and other medical treatments, including their spay or neuter appointments.
• Communicate with Fur Babies Rescue regarding condition of foster pets and ANY questions about their care and/or health. Fur Babies Rescue email is monitored daily and may be the quickest way to contact us. Foster homes will be provided emergency Fur Babies Rescue contact numbers.
• DO NOT incur any veterinary expenses without prior written authorization from Fur Babies Rescue. Expenses will not be reimbursed without written authorization from Fur Babies Rescue.
• While fostering for Fur Babies Rescue, we ask that you DO NOT foster for any other rescue group. This is for the safety of our animals.
• Be able and willing to commit a minimum of 2 hours each day to playing with and socializing your foster pets. This is a very important responsibility and is also one of the most fun aspects of fostering.
Fur Babies Rescue Responsibilities
• Provide vaccinations, treatment for parasites, spay/neuter surgeries and any other necessary medication.
• Authorize veterinary care when deemed necessary.
• Provide support and answer questions.
• Provide emergency contact phone numbers.
• Screen adopters and oversee the adoption process.
Length of Fostering
Foster pets remain in foster care until they meet the following criteria:
• They are approximately 10 – 12 weeks old. At this age, they can safely be spayed or neutered prior to being made available for adoption.
• They are tame, social, and healthy.
• They are formally adopted or selected to go into one of our pet store partner's care. 
The Foster Room in Your Home
A pet-proofed extra bedroom, bathroom, or laundry room are ideal. New animals brought into your home should be isolated from your household pets. Please understand that whenever you expose your own pet to a foster pet, there is a risk of illness or infection.
Wash your hands after handling your foster pets. If your fosters have a contagious condition, you might also want to wear a long-sleeved shirt while handling the fosters, then take it off prior to having any interaction with your own pets. Your pets should be current on all vaccinations for their own protection. Fur Babies Rescue is not legally allowed to provide medications or treatment for any animals except those belonging to Fur Babies Rescue.